In memoriam: Karl "Zogsi" Zogsberger
Founder of SPORTS Technical Customer Service
Karl Zogsberger began working for WINTERSTEIGER as a machine fitter for seed breeding machines in 1973. "Zogsi" spent 43 years with the company, leaving his mark both professionally and personally. His conscientiousness, precision, and product know-how were unique. Sadly, Karl Zogsberger died far too soon in 2019, just three years after retiring.
The first customer service technician.
In 1978, Karl moved to Sports as the first official customer service technician, and is regarded as the founder of the division's Technical Customer Service department. The department steadily grew under his watch and WINTERSTEIGER Ried alone now employs around 20 ski service technicians, with a global figure of 60.
First ISPO trade fair exhibit.
In 1978 WINTERSTEIGER presented machines at ISPO in Munich, the world's largest trade show for sporting goods, for the first time. Karl assumed overall responsibility for setting up and dismantling the exhibition stand, a role he played until 2010. Over the years, he organized more than 50 ISPO trade shows.
Not only was Karl responsible for setting up and dismantling the machines and the exhibition stand, he also put his heart and soul into the event. His sales activities were unique. He used his detailed product know-how to win over many trade fair visitors to WINTERSTEIGER, and watched as "his" customers developed from small sports retailers into major accounts.
Karl Zogsberger was responsible for repairing used ski service machines until his retirement in 2016. These used machines, which are refurbished in Ried and then resold, currently generate an annual turnover of more than 1 million euros for WINTERSTEIGER.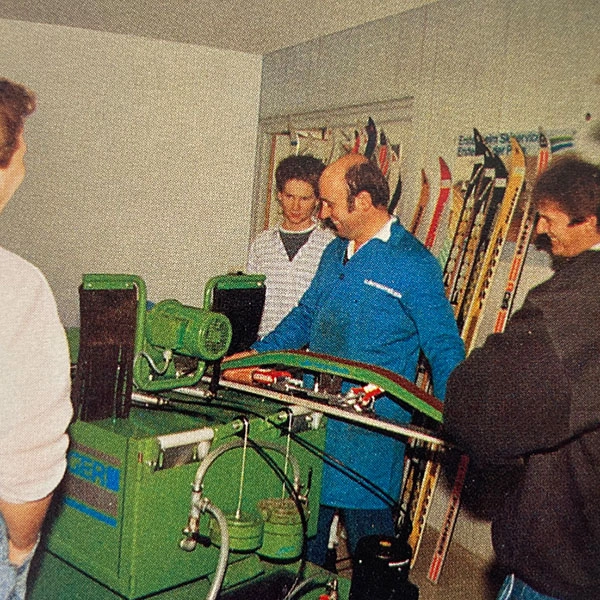 Ski service demonstration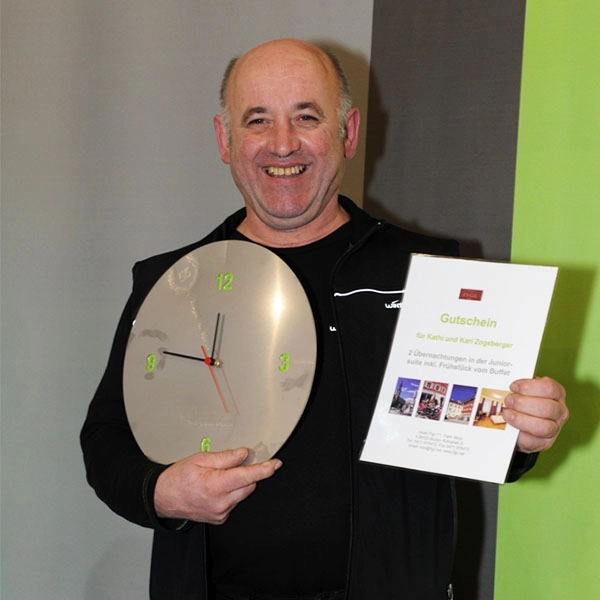 2010: Honoring Karl Zogsberger for his 55th ISPO participation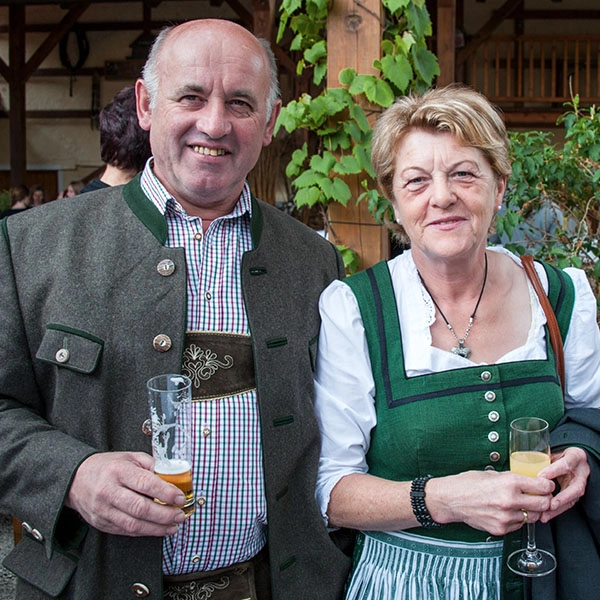 Karl Zogsberger with his wife Kathi at the WINTERSTEIGER summer party in Loryhof, July 2013