A global patent: A seed metering unit for our unique precision spaced planter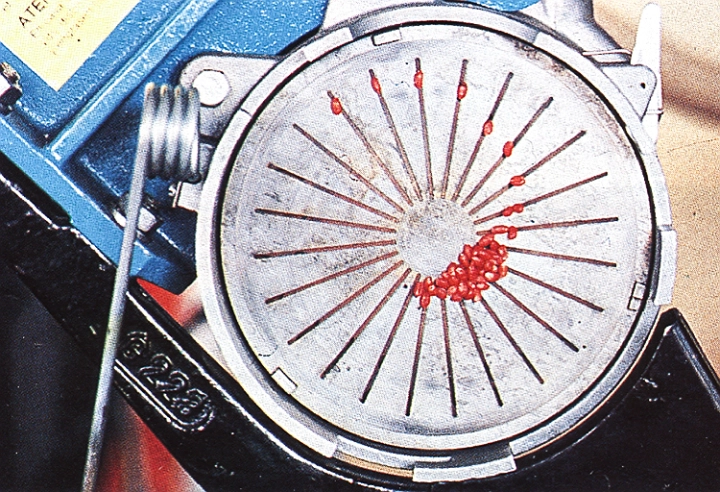 A global patent: A seed metering unit for our unique precision spaced planter
In 1981, WINTERSTEIGER was granted a global patent for the precision spaced seed metering unit. The origin of the precision spaced planter was the "Plot Aeromat": working in collaboration with Hohenheim University, an agricultural seeder made by the German company Becker Landtechnik was converted into a seeder for seed breeding. The tractor-mounted Plot Aeromat worked with compressed air, and was developed for the precision spaced planting of corn. Then WINTERSTEIGER conducted research into a precision spaced planter for cereals, and developed a smaller Aeromat system as an intermediate step. The results were disappointing, however: the system was extremely slow and performance was poor. The intensive research and improvement work continued.
From vacuum cleaner and tin can to global patent.
From vacuum cleaner and tin can to global patent.
Franz Spiesberger, a design engineer at WINTERSTEIGER, kept experimenting at home as well. He tried using a vacuum cleaner to move large quantities of seeds over a double slot in such a way that they fell through separately. These attempts gave rise to the idea of developing the seed metering unit in disk form. For the prototype construction, Franz Spiesberger used the lid of a tin can for the radial slotted disk.
This highly promising idea was successfully developed by Johann Wintersteiger and Franz Spiesberger, and in 1980, the seed metering unit could finally be submitted to a patent attorney in Linz. The latter carried out checks worldwide, and there were challenges from Russia, as the Russian seed metering unit worked on a similar principle. Luckily the challenge did not stand up – the technologies were too different, and the WINTERSTEIGER seed metering unit was granted a patent in 1981. A roaring success!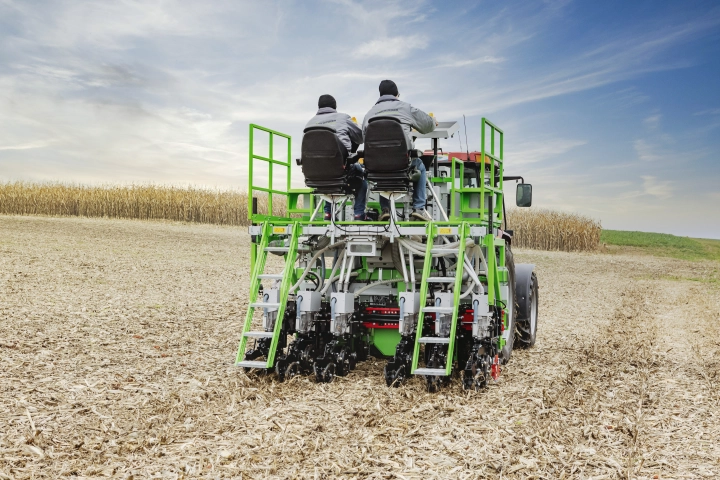 Precision spaced planter Dynamic Disc Plus
Since then, the patent for the precision spaced planter has been constantly renewed, and patents have been filed again for improvements. First the unit was converted to a double slotted disk. This alternation of planting meant a considerable increase in speed. After all, WINTERSTEIGER was caught up in a race with an American competitor, Almaco, who was also using a double unit.
The precision spaced planter as a Dynamic Disc (market launch 2019) with the fastest and most precise seed metering unit in the world was patented again for the last time in 2020. Georg Seifriedsberger was also a part of this exceptional success story, as were Josef Hainzl and Franz Diermaier, who developed the software.