Owner, manager, workforce: who has the final say?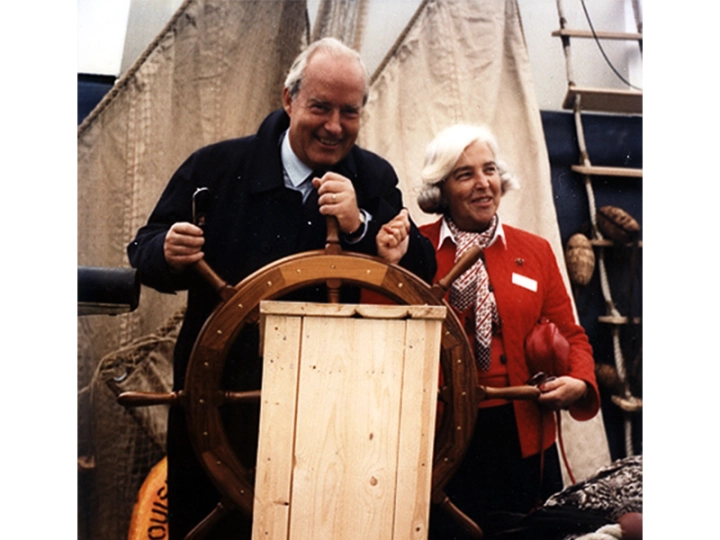 Rainer Bartram took over the majority in 1989 and braught WINTERSTEIGER back on the road to success.
In 1989, WINTERSTEIGER made Austrian economic history: the workforce united against the 76% majority of the then company owners and the interim executive management, and WINTERSTEIGER was completely restructured.
But let's start from the beginning.
Before the serious restructuring of the ownership structure, the owners and management could not agree on a strategy to extract more profit. The shareholder majority replaced the established management team of Peter Steinberger, Peter Süß, and Roger Prasser with Alfred Fiedler, Manfred Selinger, and Wolfgang Rabl. Company founder Johann Wintersteiger also returned to the company from retirement for a short time.
Heavy resistance.
However, the 250 employees stood behind the previous management team and rejected the new one. The second management level even resigned en masse! As a second step, all employees wanted to leave the company and switch to a new one, led by the previous management team. Fortunately it never came to this: on May 20, 1989, an agreement was reached on a reorganization of the ownership structure in a marathon negotiation session lasting until 2.00 am that was mediated by WINTERSTEIGER's bank, Länderbank. The majority owners dropped out. Rainer Bartram, who had held a 25% stake in WINTERSTEIGER since 1982, acquired a majority stake with 50.1%. Senior staff, CEOs, and the Länderbank acquired the rest and WINTERSTEIGER was converted into a limited liability company. The turbulent period lasted around 2 months: constant fear of job cuts, the decline of production to 25%, and the 50% decrease in the company's value were the side effects.
Things started to look up again right from day 1: Rainer Bartram brought back the executive management team of Peter Steinberger, Peter Süß, and Roger Prasser, and the other managers revoked their resignations. Bartram initiated the growth course and later brought the German Lange Group on board, which is now a majority owner and provides the Supervisory Board Chairman in the person of Wolff Lange.